Welcome! Here at Cizoti, we are a committed group of young and dynamic Professionals – Project Managers, Software Engineers, and Technicians who carry on the business of geospatial technology and related services. From satellite imagery acquisition to drone mapping to GPS data collection for desktop and web mapping, we've got your geospatial needs covered, ensuring that nothing is lost!! With a wealth of experience and exposure in our strength, Cizoti Nigeria Ltd. applies state-of-the-art geospatial technology in several domains; with a core focus on providing a comprehensive geospatial database for Nigeria and by extension, Africa. Why Us? With the click of a mouse, your geospatial needs are met with utmost convenience. Having timely access to data without the rigors of going to the field has never been so easy. At Cizoti, we take care of your time in the field; while ensuring that you have access to high-quality data of your choice, without physically coming to our office. We ensure that our services are accessible to you regardless of your location. With the increasing demand for geospatial data and services, we understand your needs and ensure that they are met in a timely and cost effective manner. So when you need that data as urgent as possible, remember, we are just a click away!! get in touch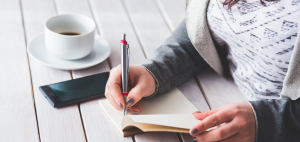 OUR VISION

To become a major player in the field of Information and Communication Technology; especially in applying latest geospatial technologies to several domains, bringing innovative and value-based solutions to our clients.
OUR MISSION

To maintain organisational focus on our core areas of expertise in Geographic Information System (GIS) and Remote Sensing (RS) and build relationship through rendering quality products and services to our clients by empowering the most innovative and value-based technology to ensure total client satisfaction.
OUR SERVICES

We're experts in GIS and Remote Sensing, Object Tracking and Tracing, Geoinformation Modelling, and Web Map Service; among others. See our full range of service offerings to find out how we can help.
SUBSCRIPTION
Subscribe to our news feed and get the latest GIS news updates.
ABOUT CIZOTI
Cizoti Nigeria Limited is an innovative organisation in Nigeria that applies state-of-the-art geospatial technologies in several domains including Disaster Management and Public Health. We are a close-knit group…
read more