HEALTH FACILITY INFORMATION SYSTEM
This is a web-based Health Information System for emergency response. The system is aimed at providing adequate information for response personnel necessary to locate viable hospitals during emergency operations.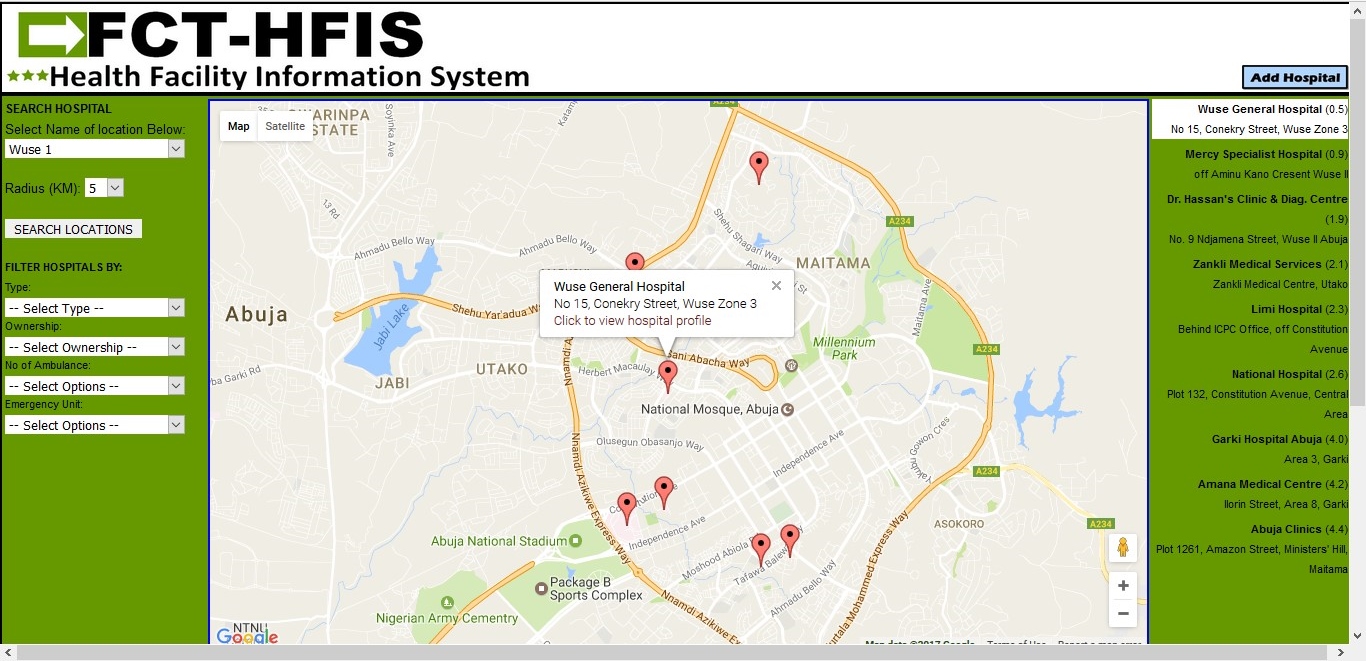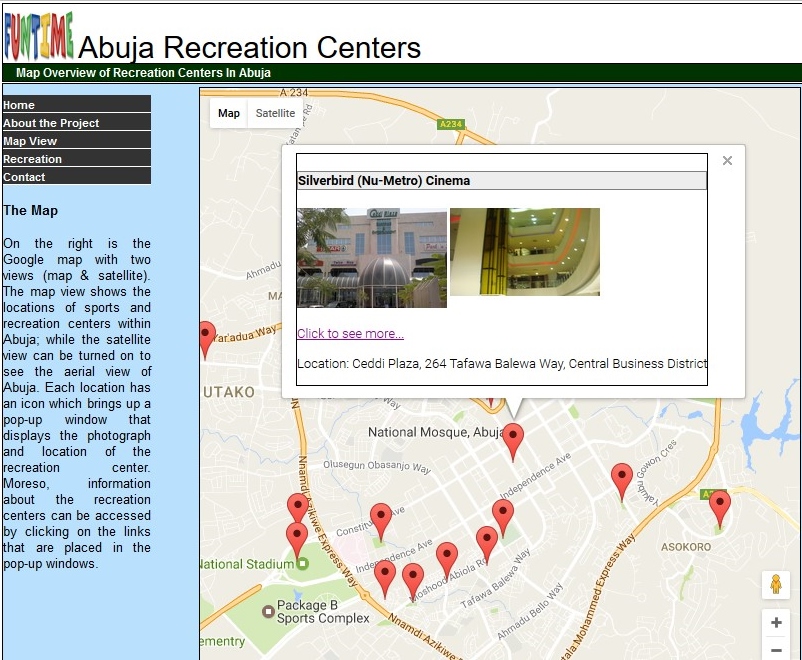 ABUJA RECREATION CENTER INFORMATION SYSTEM
This project employs Google Map APIs to locate Rcreation Centers in Abuja, Nigeria. From sport centers and amusement parks; to gardens, art galleries, and cinemas…this platform brings relaxation to your doorsteps.